We are thrilled that you have visited our website to learn more about us. Living Faith is a church that believes God has a purpose and plan for your life, regardless of what your past may look like. We are all simply on a journey to walk closer in line with God's purpose and plan for our lives. We trust that real fulfillment in life comes from being complete in His plan. For us this guides 3 phases of our ministry in everything we do.
LOVE everyone - no matter their past or place in life (James 2:1-9)

GROW together - discipleship thrives in community (Eph. 2:16-22)

SERVE others - using our gifts to build up His Kingdom (1 Pet. 4:10-11)
We would be excited to see you walk through the doors of Living Faith, and join us on this JOURNEY.
Sunday May 9th thru Sunday, June 20th
Help us collect money for Your Choice Resource Center of Rocky Mount, which is our local crisis pregnancy center. $30 fills one bottle. You can pick up a bottle from Catina Cary and fill it with coins from now until Father's Day, or simply give online with "Baby Bottle" in the description.
Boys & Girls Clubs Awards
Wednesday, June 9th @ 7:00pm
The Royal Rangers and Missionettes will host a special night to celebrate the awards and accomplishments of our mid-week clubs. The celebration and fun begin at 7:00pm in the Fellowship Hall.
Sunday, June 21st-25th @ 6:30pm
It all kicks off on Monday, June 21st at 6:30pm. Fun, excitement, games, crafts, snacks and great Bible Studies. Simply CLICK HERE to register today for Discovery on Adventure Island.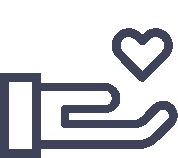 "Whatever you give is acceptable if you give it eagerly. And give according to what you have, not what you don't have."
Can't be with us in person? Watch live online. It's the next best thing!