We are thrilled that you have visited our website to learn more about us. Living Faith is a church that believes God has a purpose and plan for your life, regardless of what your past may look like. We are all simply on a journey to walk closer in line with God's purpose and plan for our lives. We trust that real fulfillment in life comes from being complete in His plan. For us this guides 3 phases of our ministry in everything we do.
LOVE everyone - no matter their past or place in life (James 2:1-9)

GROW together - discipleship thrives in community (Eph. 2:16-22)

SERVE others - using our gifts to build up His Kingdom (1 Pet. 4:10-11)
We would be excited to see you walk through the doors of Living Faith, and join us on this JOURNEY.
Thank you for supporting our missions projects. We are over 50% toward reaching our goal of $20,000 in missions giving for 2021. During the month of July we are giving towards the IPHC Go offering. You are able to giving online of in-person.
Tuesday, July 20th / 2:00-7:00pm
The American Red Cross will be returning on Tuesday, July 20th. You can sign up online at www.redcross.org
The annual IPHC Camp Meeting is scheduled for August 1st-4th in Falcon, NC. The evening speakers will be Hans Hess and Lee Grady. Make plans to be a part of this exciting gathering of believers.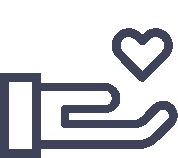 "Whatever you give is acceptable if you give it eagerly. And give according to what you have, not what you don't have."
Can't be with us in person? Watch live online. It's the next best thing!